WE
WET
YOUR
PANTS
Personalized canyoning tours for couples,
who want to experience adventure dates in Slovenia.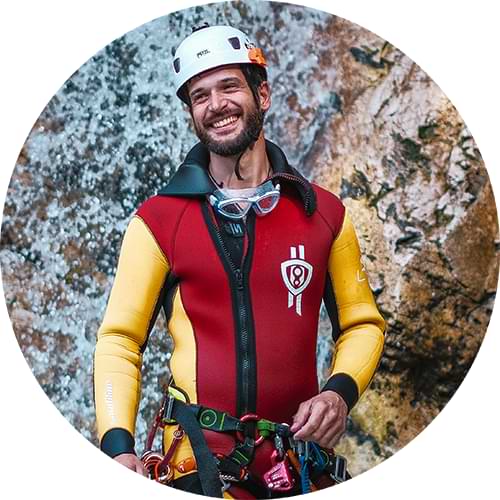 "Hello! I'm Matej,
the only canyoning guide in Slovenia who can help you make another step closer to that adventurous life you strive for.


Dedicated to guiding couples, I give men enough challenge and make sure to adjust it for the ladies.
But before we continue - take the quiz to see which canyon best fits you!"


customize your tour
Every single trip of canyoning in Slovenia (Bovec and Soča valley up to Triglav National Park) is personalized and adjusted to the needs and wishes of my clients. This way I achieve an optimal challenge for each individual.

find your optimal challenge
It is a stage when the challenge of an activity is in balance with the person's abilities to perform the task successfully. It is neither too hard nor too easy.
learn a unique skill
Book a private Slovenia canyoning trip and learn something new and exciting. Take your time and overcome your fears at your own pace.

All about canyoning CHALLENGE
Want to learn more about canyoning? How the tours look like? Max number of people per group? About the team I work with ... and everything else? Follow the rabbit hole or take the quiz!
slovenia canyoning survivors say
canyoning challenge serves you with professional attitude
Safety is paramount. So is your perfect day.
"Canyoning in Slovenia was a lot of fun and also a little frightening. We felt safe all the time and Matei is a really great guide - professional and funny at the same time. Thank you!!" - Leonie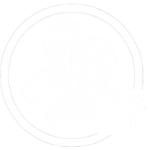 private tours
Do everything at your own pace.
"Excellent
private group
canyoning tour in Soca Valley. I highly recommend it if you are looking for a team of experienced local guides to take you safely through a canyon." - Luka Peklaj personal approach
Making new friends in every adventure.
"We had lots of fun doing some canyoning with Matej. Really nice small outdoor adventure company.
It felt like going out with friends
having funny interesting conversations. Thank you for the experience!" - Marina González custom trips
An optimal challenge just for you!
"Awesome canyoning in Slovenia with a small group of three.
Matej customized the trip
so it was easier for beginners (me) and more adventurous for others. Slides, ropes, jumps, waterfalls, clear blue pools - so much fun!" - Mimi Ji
CHOOSE YOUR CANYONING CHALLENGE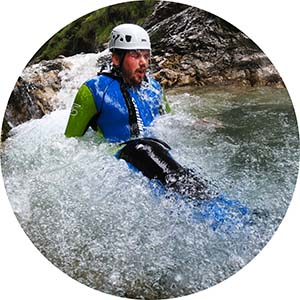 SUŠEC
Slovenia canyoning adventures are the easiest in Sušec canyon. It is a top canyon for anyone who wants to try canyoning but is also a bit afraid of it. Slides, pools, jumps and some extra stuff that you only get with us! Family friendly!

LEARN MORE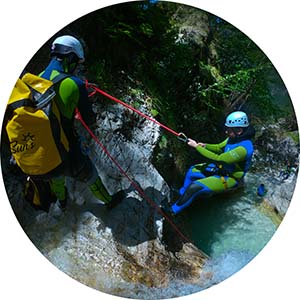 FRATARICA
The best canyoning Slovenia experience is in Fratarica. It has all the features you can see in a canyon! Therefore you can learn all the basics of canyoning movements and see what it feels like to hang 40 meters up above the ground. We also make a zip-line!

LEARN MORE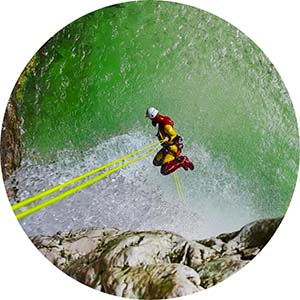 KOZJAK
Kozjak canyoning is set in a bit darker nature. The canyon is very narrow and made of brown coloured limestone. It makes for a beautiful view towards the sky when the sun shines through the green moss growing on the walls. It also has a lot of deep pools so you can do some CRAZY HIGH JUMPS!


LEARN MORE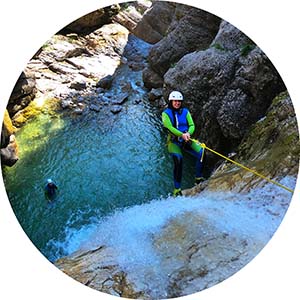 PREDELICA
Predelica is an 'old lady'. She had all the time to carve a long canyon, which we can do in one go or just a half of it. In any case, there are no shortcuts or any way out. Just you, your guide and immaculate nature - all day long. High waterfalls and some jumps await. Technical.

LEARN MORE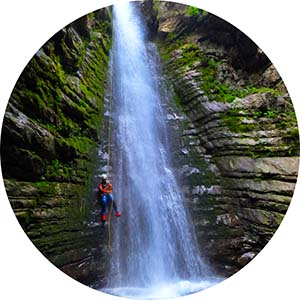 GLOBOŠKI
Globoški creek is for those rappeling 'junkies' that mostly want to improve their rope skills. It ends with a 100-meter high wall where we need to rappel down three waterfalls - each ending in the pool where the next begins.

LEARN MORE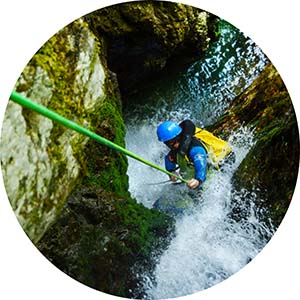 RIO SIMON
Rio Simon is a large-scale canyon suited for two to four people. Wonderful rappels and some great jumps can be done in there. There are also natural water slides, water curtains and stunning canyon features behind every corner!

LEARN MORE
Cannot decide?
Take the quiz!
CANYONING slovenia fratarica
HOW DOES CANYONING SOČA TRIBUTARIES LOOK LIKE?
Worried that the Love-of-your-life cannot do this?
Have her (or him?) take the quiz and find out which canyon is the best fit!
canyoning challenge team
I am a Slovenian canyoning enthusiast who joined forces with other locals, to bring you the absolute best that Slovenia has to offer - custom canyoning in Triglav National Park. All team members live in Slovenia's canyoning region and we know it inside out.


We believe the future is in boutique and sustainable tourism. That is why we opted for smaller groups, where we can devote more time to each and everybody's needs. This way you have a rich and tailored canyoning experience!
meet us!
EAT SLEEP CANYON
Our getaway house is nestled on a quiet street, near the center of Bovec town. Bovec is embraced by pristine nature and the remoteness makes it a place of reflection and insight. The summer evenings, however, bring to life the local culture with festivals, music, folklore and - above all - food. Don't miss Bovec 'krafi'!


Bovec is also the capital of outdoor advenute activities in Slovenia. It is it's own kind of active planet and because all the visitors are very active, there is not much night life here. The rule which we live by goes like this: early to bed, early to rise makes a man healthy, wealthy and wise!



the hostel & the house
canyoning SLOVENIA bovec benefits

STRONGEST STRESS RELIEVER AND RESILIENCE BUILDER:
THREE OF THE MOST POTENT STRESS-RELIEVERS ARE COMBINED IN A CANYONING CHALLENGE

When you go canyoning, the nature, exercise and adrenaline that you experience, work together to combat stress. Certain stress can be, until a certain stage, a good thing for us. Our bodies have adapted to not only endure but also live with it. They do not work the best if we do not put them under some stress. We are talking about the stress that occurs mostly in a natural environment such as cold, heat, exhaustion, hopelessness, hunger and fear which is quickly overcome and never becomes chronic. We encounter all of these situations and many more when on a Slovenia canyoning adventure.
Fear is a big one. In these moments our bodies produce that hormone with a bad rep – cortisol. Its job is to shut down our body's nonessential processes and prepare us for fight or flight by boosting blood sugar levels and so providing us with the needed energy for our 'heroic' act. The problem is that we need to move to burn that sugar. If we do not, we can easily gain weight. Especially if we experience such an effect every day.
RIVER TRACING AND SCENIC HIKES AS A SOLUTION TO STRESS
Canyoning in Slovenia exposes us to intense but short-lived fear and we also (more or less) overcome it. The sugar release is no problem because we need it anyway. Once you have done enough canyoning and you have exposed yourself to enough fear, you start to perceive daily situations as not that frightening. Therefore your cortisol levels stay low. Even after one canyoning tour the sense of achievement is substantial and takes some of your anxiety away.
Another solution Soča river canyoning offers us is that it forces us to be mindful – present in the moment. (It still is an extreme sport and making mistakes is not an option so staying focused is obligatory and comes naturally.) And many lovely crystal clear pools of water give us the chance to do some floating meditation as well, while trying to unjudgementally accept the cold which is wrapping our bodies. Meditation and mindfulness proved to lower cortisol and reduce stress.
CANYONING IS A GOOD ALL-ROUND EXERCISE

Yet another way to lower cortisol is exercise. And canyoning is basically just that. (Daily physical activity increases serotonin (the 'feel-good') levels. Too much of it increases cortisol again!)
Stress reduces significantly when we simply spend time outdoors. Along with that our memory improves and blood pressure lowers.

Sometimes the adrenaline shot we get leaves us with heightened awareness, focus, enhanced productivity and feeling calm all day long.


And no wonder – you face danger on top of every waterfall, but feel safe anyway. This is a rare case when we can truly feel alive in this modern cosy way of living. Exposure and adventure therapy work wonders! Did you know that waterfalls emit 100 to 1000 times more negative ions than anything else? Imagine doing floating meditation in a pool right under a roaring waterfall!
STRESS SYMPTOMS AND NEGATIVE EFFECTS
Are you under stress? Do you experience:
eye twitching
anxiety disorders
irritability
worrying constantly
pain in your muscles
muscle tensioning
concentration difficulties
headaches
dizziness and nausea
problems with sleeping
loss of appetite
a short temper
excessive smoking or alcohol consumption
Negative effects of higher prolonged cortisol levels:
cognitive function can be impaired
dampening of thyroid function can occur
seriously increases abdominal fat
can cause blood sugar imbalances
can lead to diabetes if not put under control
somewhat contributes to depression
can decrease bone density
can decrease muscle mass
for some people it disrupts sleep patterns
likely to elevate blood pressure
lowering of immune function
slows healing of injuries
ALMOST THERE!
THERE ARE ONLY 3 WAYS TO WET SOMEBODY'S PANTS!
Do you know how?
Fill in the answers below. If you get it right, you are in for a treat!